Mental Health Monday: Thankfulness
For many Americans, November & December traditions revolve around feasting, sports, and reuniting with family. Perhaps yours include a parade, baking, gift-giving or a shopping tradition. Our family Christmas traditions start in November with early gift-giving. Maybe your family doesn't celebrate holidays, but still enjoys the seeing each other during rare days off. 
Traditions may be different this year. But the benefits of giving thanks have not changed. 
Many end-of-year holidays focus on light–the holidays of Diwali, Hanukkah, the Winter Solstice, Christmas, and Kwanzaa all intrinsically celebrate light close to year's end. These holidays are hopeful and value the quality of gratitude.
For generations, thankfulness has been described as a necessary part of personal and mental life. Dr. Ellen Kenner, a clinical psychologist, published an article in The Objective Standard about gratitude this summer, stating "Gratitude is an act of justice that conveys to the recipient how he's enriched a person's life, and it builds connection." It's important to exercise gratitude in a healthy way. 
Giving thanks, whether to a family member, friend, or deity, requires us to reflect. Reflection means we have to pause the trajectory of our thoughts, even our negative ones, to contemplate what we can be thankful for. Dr. Christina Greer, a professor at Fordham University, encourages her readers to keep a Gratitude Journal–writing down 10 things every day you are thankful for: "These minor moments of pause and reflection can remind us that the fast pace of our lives can be slowed just a bit….So many of us are filled with stress and anxiety due to the uncertainty of the present moment."
We are grateful for you, our students, staff, and faculty. Tell us in the comments what you are grateful for.
Want to read more about gratitude? Here are more articles and books:
"A gift for gratitude and cooperative behavior: brain and cognitive effects" by Michela Balconi, Giuliua Fronda, and Maria Elide Vanutelli, Social Cognitive and Affective Neuroscience
"I can't express my thanks enough": The "gratitude cycle" in online communities by Stephann Makri and Sophie Turner, Journal of the Association for Information Science and Technology
"Gratitude for nurses" from Australian Nursing & Midwifery Journal
"The Psychology of Gratitude" by Neel Burton, Psychology Today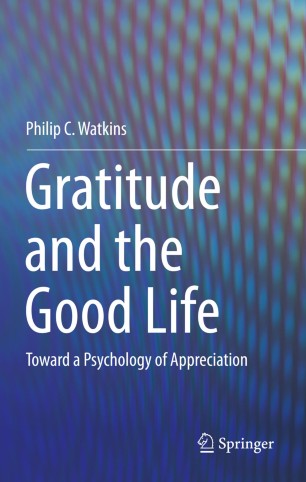 Gratitude and the Good Life by Philip C. Watkins
Thanks a Million: Poems by Nikki Grimes, illustrated by Cozbi A. Cabrera
The Thank You Letter written & illustrated by Jane Cabrera
We Are Grateful: Otsaliheliga by Traci Sorell, illustrated by Frane Lessac
Meditation: An In-Depth Guide by Ian Gawler and Paul Bedson
Mind Over Mood: Change How Your Feel by Changing the Way You Think by Dennis Greenberger and Christine A. Padesky
Everything I Need to Know I Learned from Mister Rogers' Neighborhood by Melissa Wager, illustrated by Max Dalton
Sources:
Greer, Christina. "Gratitude." New York Amsterdam News, vol. 111, no. 34, 20 Aug. 2020, p. 13. EBSCOhost, http://ezjtcc.vccs.edu:2048/login?url=https://search.ebscohost.com/login.aspx?direct=true&db=a9h&AN=145218539&site=ehost-live&scope=site.
Kenner, Ellen. "How to Savor Gratitude and Disarm 'Gratitude Traps.'" Objective Standard: A Journal of Culture & Politics, vol. 15, no. 2, Summer 2020, pp. 13–22. EBSCOhost, http://ezjtcc.vccs.edu:2048/login?url=https://search.ebscohost.com/login.aspx?direct=true&db=poh&AN=143446958&site=ehost-live&scope=site.