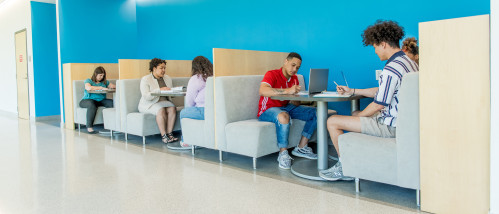 Your education is an investment in yourself and your future. We're here to help you navigate the variety of ways you can pay for your education.
Whether your plan is to start at Brightpoint and transfer to a four-year university, or begin your new career, we offer some of the lowest tuition rates in the state of Virginia, making Brightpoint a high-value choice for your education.
Brightpoint offers a variety of flexible options to pay for your courses. You can also use military or employer tuition benefits or a 529 account toward your education costs.
From FAFSA, to loans, to scholarships, we can help you navigate the process of applying for and receiving assistance to cover costs related to your education.
Financial Literacy
Brightpoint has partnered with ECMC to bring you a financial literacy platform that will allow you to:
Complete online courses on topics relevant to your life
Measure your financial health and get personalized recommendations
Create a monthly budget and track your spending over time
Provides information and guidance to help student loan borrowers understand how to manage their debt and repay their loans