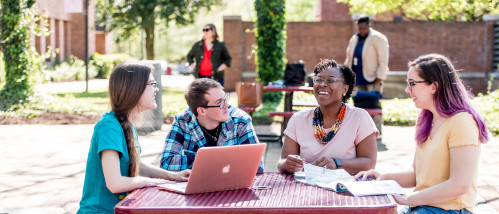 Financial Aid Support
If you have questions about the financial aid process or your student account, contact the Help Hub for assistance or contact the Financial Aid Office by email or in person for assistance.
Virtual Office Hours
The Financial Aid Office also offers Virtual Office Hours on Thursdays from 10am-12pm by Zoom. Receive one on one assistance from financial aid staff with your questions. Register for virtual office hours.

Financial Aid Forms
FAFSA Friday
Financial Aid Office staff will provide students help filling out the 2022-2023 FAFSA and answers to financial aid questions. You will receive a confirmation after your registration is complete.
Date: October 2022

Midlothian Campus & Online
On-campus: Administrative Building, Room B116
Virtually: Zoom
Time: 10:00 a.m.- 12:00 p.m.
Register

Chester Campus & Online
On-campus: Moyar Hall
Virtually: Zoom
Time: 1:00 - 3:00 p.m.
Register
You need bring or have available the following items:
FSA ID (student & parent)
Social Security Number (student & parent)
2020 Tax Return (student & parent)
Driver's License or Government Issued ID
Getting Started with Financial Aid
Brightpoint offers many financial aid options to help you pay for your college education.
Financial Aid can be used to cover expenses like tuition, fees, and books and supplies. Financial Aid is awarded in different forms:
Grants
Loans
Scholarships
Federal Work-Study
Active-duty military, veterans and their dependents can also utilize Military & Veterans Educational Benefits to pay for their classes.
To get started, complete the Free Application for Federal Student Aid (FAFSA) each year. Some funds are first-come, first-served, so it's best to complete your FAFSA when it becomes available on October 1.
Apply for Financial Aid
Important Financial Aid Dates
Financial Aid Forms